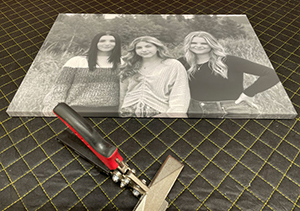 Canvas prints are a popular form of wall art where an image or design is printed onto a canvas material and stretched over a wooden frame. They are a modern and stylish way to display photographs, artwork, or personalized designs. Canvas prints can be customized in terms of size, shape, and the image or design printed on them. They are often used to decorate homes, offices, and other spaces, adding a personal touch and creating a visually appealing focal point.
Photo canvas prints are a specific type of canvas print that involves printing photographs onto canvas material. This allows you to showcase your favorite photographs in a unique and artistic way. Photo canvas prints can be customized in terms of size, orientation (landscape or portrait), and even editing effects to enhance the visual impact of the image. They are a popular choice for preserving and displaying cherished memories, such as family portraits, wedding photos, vacation snapshots, or any other special moments. Photo canvas prints are not only a beautiful addition to any space but also make for thoughtful and personalized gifts.
Canvas prints are durable and long-lasting, making them a great investment for showcasing your favorite images or designs. They are available in various styles, including gallery wrap (where the image wraps around the sides of the frame) or framed canvas prints for a more traditional look.