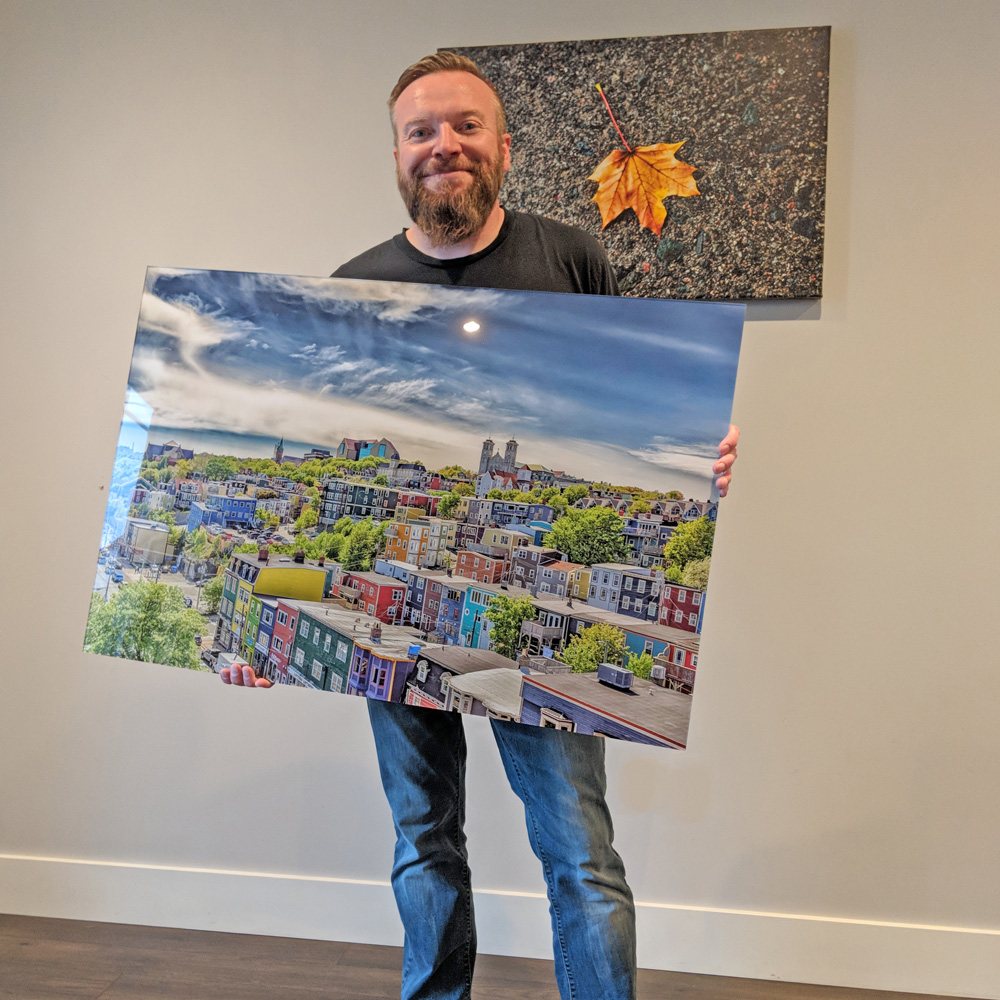 A little background about Canvas.ca. The owner of canvas.ca has been a photographer, printer and picture framer for 19 plus years. Starting with a small mat cutter and some local prints, Jonathan began custom framing local art for art shows. After years of establishing the business as an art gallery, he added custom printing, picture framing, and photography. Today he still operates the family business Hancock Gallery.
Before becoming involved in the art industry Jonathan was a computer programmer. So using his experience developing ecommerce web sites, he set out to develop Canvas.ca. Dedicating hundreds of hours, night and day Canvas.ca was developed one line of code at a time. The site is still being developed to make inprovements as needed.
Still hands on, making sure only the best quality materials are used to produce canvas prints. In fact every canvas print that is made is still printed by Jonathan. Canvas.ca is not a huge manufacturing plant, mass producing poor quality vinyl prints. It's a small family business that makes sure every print is hand made to the highest quality.